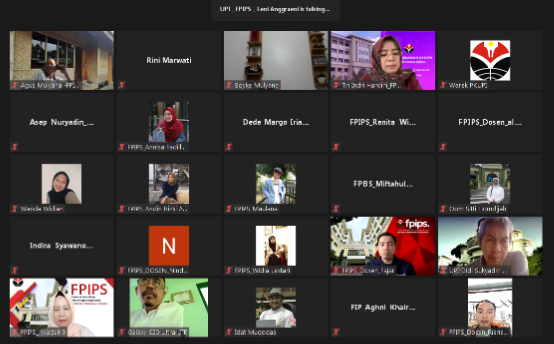 The Directorate General of Higher Education of the Ministry of Education, Culture, Research, and Technology has announced the results of the assessment of the student creativity program (PKM) proposal in 2021. There are 82 PKM proposals from the University of Education Indonesia that passed and managed to get funding for its PKM. Four proposals are from the Department of Mathematics Education, namely:
"Labib Edu Privat: Smart Solution of Private Tutoring Services Based on Digital Platform", chairman of Dandi Ramadhan.
"Circle Box as a Solution in Improving The Understanding of Elements and Properties of circles for Blind Friends in SLBN A Citeureup Cimahi City", chairman Tsania Rahmatin.
"TAJUR KREASI (Bag Knit Kresek Anti Flush) As An Innovation in The Utilization of Plastic Waste", chairman syahar Rahmadhania Munawar.
"The development of Kampung Papak Serang Ciparay through zero waste lifestyle approach by utilizing waste bank 'Saung Himelnah' and Ecobrick", chairman of Rifaldi. Following up on the success of these eighty-two proposals UPI held a Socialization of PkM Implementation Progress Assessment on Sunday, May 8, 2021 through Zoom. The event was attended by vice rector Prof. Didi Sukyadi, deans, Kamda Director, Wadek in student affairs, Head of Student Affairs, PKM Supervisor, and chairman & PKM members who managed to get PKM funding. Next, it is expected that this success will be the stage towards PIMNAS.